Concerts at the Sevareid House is carefully curated and generally we only book artists that we have seen perform live. Keep us updated about local shows if you'd like to apply to be featured in our series.
Our series is geared towards touring musicians in the acoustic/folk/americana genres with a focus on songwriting. If you're interested in being part of our artist community, there are some things to keep in mind.
We prefer to only book artists that we have seen perform live. We go to a lot of shows, conferences and festivals. Keep us posted about your adventures!
Since this is a monthly series in a private home, it is carefully curated and performance spots are limited.
All proceeds to the artists and we have accomodations available for touring artists.
When you submit to the be considered for the series, please Include bio, highlight notable headliner and opener shows, awards and relevant experience and links of prior performance.
Booking for the following year will take place in the later part of the prior year. Exceptions made for international artists and the visa process. We do accept later inquiries but be aware that we are often fully booked by February for that current year.
If you are local to the DMV area, we'd love to have you as an opener or full band show/combo. The series is generally geared to touring musicians but we have a lot of local talent so would like to share the love.
We try to answer most of the inquiries but at certain times of the year -- it's impossilbe. Thanks for understanding.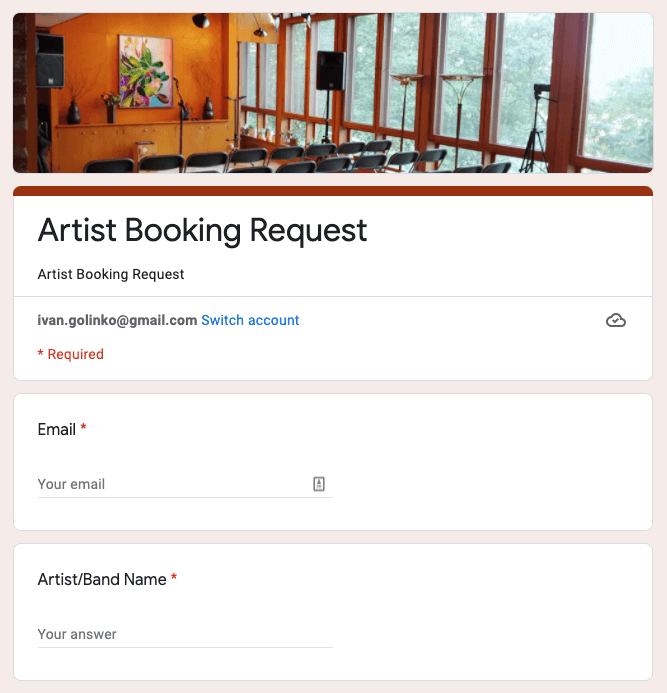 Go to Application
Our venue is 50-person capacity performance space is an acoustically neutral living room geared to bring out the best in our performers with a relaxed vibe and private audience, where you can feel the freedom to create your best work. Seriously this room is magical! We have a PA system, mikes and stands as well as a professional sound engineer. We can provide accomodations gratis for touring musicians - this is a large house and we love to share it. If you come in the summer, bring your bathing suit to enjoy our pool and hot tub.