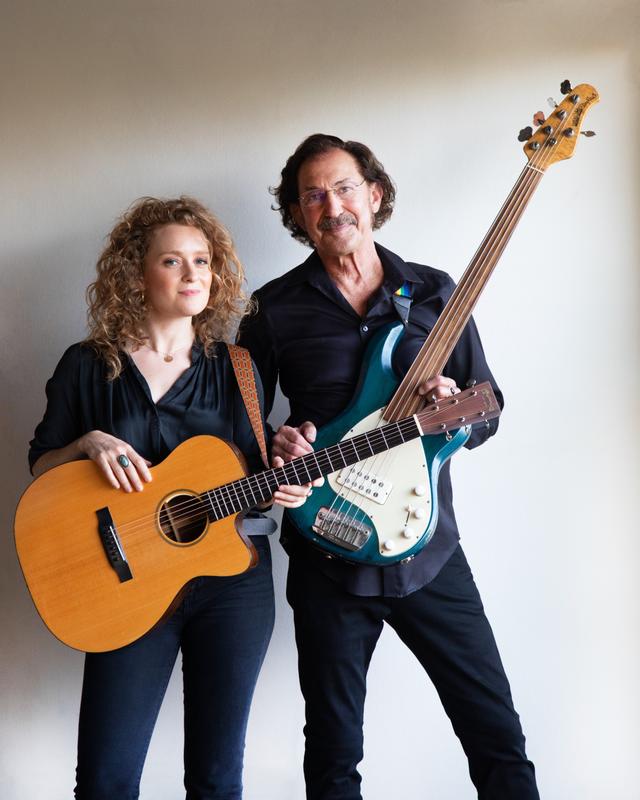 Alice Howe's most recent release "CIRCUMSTANCE" is my absolute favorite record this year. And the story of it's making is like it was ripped from the backpages of folk rock history.
Alice Howe knew. There she was, recording at the legendary Fame Recording Studios in Muscle Shoals, Alabama, standing on ground soaked in soul, and she knew the truth. She had to dig deeper than ever before. Her voice had carried her this far in folk circles, but now she needed to tap into the spirits of the musical titans pictured in photos on the walls. They called to her, demanding nothing less.
"There is so much history there, and I did feel like there was a certain amount of pressure to deliver and be a singer," she recalls. "I'm in this room with Aretha Franklin and Etta James looking down on me, and it's like that Mona Lisa thing where the eyes follow you around the room and you're like: 'Hi, ladies!' Those are singers with a capital S."
Channeling Fame's ghosts, she mined her heart, poured everything into her vocals, and created her second and latest album, Circumstance — 11 stirring tracks that pull no punches weaving together a vibrant tapestry of southern rock, country, folk, classic soul and blues. As an old soul inside a 30-something millennial, Alice put her stamp on American music's timeless strands with standout originals evoking both classic singer-songwriters and the sounds that once filled airwaves, roadhouses and juke joints with desire and heartbreak.
"This album tells a story of coming back to myself, and to my power," she says.
To reach that pinnacle took a pair of Muscle Shoals sessions two years apart. The first session in 2019 happened on a whim, but the results were pure gold, enough to convince Alice she needed to return for the rest of an album. Despite delays, she made good on her promise to herself.
"It really hit me that there was something special in that room, and with that band, and there was something that it brought out in me that was just very compelling. Right away, I could tell that I wanted to go back."
Three of the original tracks she wrote solo, with the remaining seven co-written with her creative partner, Freebo. A veteran rock and folk musician who was Bonnie Raitt's bass player during the 1970s, he backed Alice on the album on fretless bass as well as produced and arranged it.
She's justifiably proud of the result, as much for the vocals as the lyrics.
"I think that what I do with my voice is the result of everything I've taken in throughout my life, listening to other singers and learning along the way," she says. "What I was able to do on this record is the best representation of that, the culmination of where I'm at right now in my life."
Her powerhouse record bears an apt title, considering that a series of pivotal circumstances has led her to the exciting point of breaking out of the folk mold and into the wider Americana music world.
But don't take my word for it - here is what the music press has to say:
"One of 2023's best albums – right here. Look no further. This isn't just a singer – this is an artist." - Americana Highways
"Howe's voice is a marvelous instrument, strong and effortlessly musical, yet also capable of the sort of nuance that adds layers of meaning. With the backing of the Muscle Shoals musicians, like Clayton Ivey on B-3 organ, and talented cohorts like Jeff Fielder and Will McFarlane on guitars, Freebo's producing skills have resulted in a work that should vault Howe into the front rank of American singer/songwriters, as well as introduce her to legions of rock and soul fans." - The Patriot Ledger
"Howe's music elicits those dreamy Jackson Brown Laurel Canyon vibes, especially on 'Let Go,' which I defy you to not to do that little side to side head swaying action."- Folk Alley
What a way to close out our first "back to normal" (almost!) season. Don't miss this show!
Reserve Tickets
This concert is a private event. It is for friends and friends of friends. We sell tickets in advance to reserve seating as it is limited — we usually sell out. All of the proceeds from the sales of the reserved seating go directly to the artist. Please reserve your seat WELL IN ADVANCE. House concerts are a wonderful grassroots phenomenon! World-class musicians and developing local talent alike perform in the intimacy of private homes and similar nontraditional spaces!