Alt-Country Double Bill with North Carolina duo Blue Cactus and Sevareid House Favorite Pete Mancini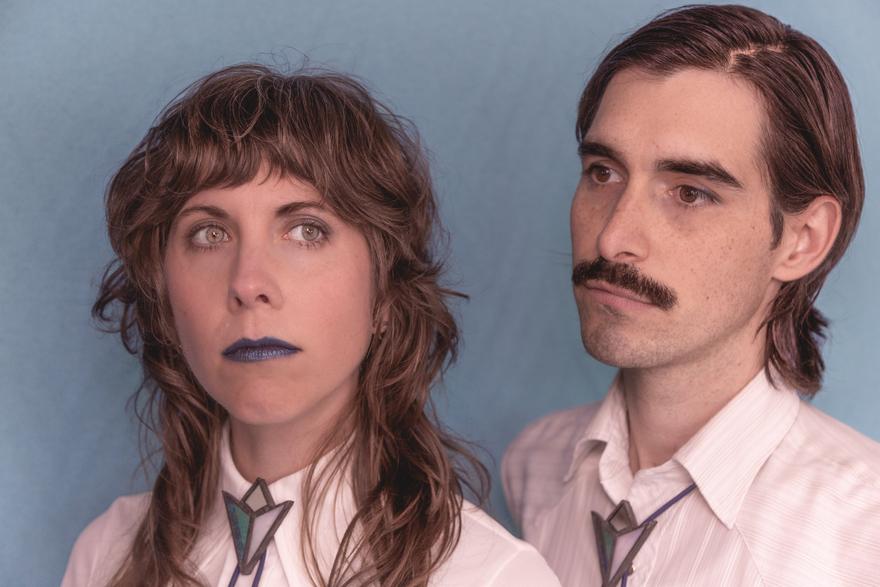 THIS IS NOW A BACKYARD SHOW! This dream double bill was originally scheduled for 2020 so we were thrilled to be able put this show together two years later in 2022! It's going to be fine night of twang and melody and fine songwriting in the living room. Hope you can join us!
Blue Cactus, the North Carolina duo of Steph Stewart and Mario Arnez, make Dream Country: a blend of grit, glitz, groove, and twang that evokes a celestial soundscape of mid-century heartbreak.
Following their critically acclaimed 2017 debut and a string of singles in 2020 their evolution is made plain on their sophomore LP, Stranger Again, released May 7, 2021 on Sleepy Cat Records. The album has received enthusiastic attention from tastemakers including No Depression, American Songwriter, FLOOD Magazine, Talkhouse, and INDY Week among others.
Pete Mancini got his start as the frontman and songwriter of Butchers Blind, a critically acclaimed rock band from NYC. In 2017 he released his debut solo album Foothill Freeway, which explored the Americana influences that were a hallmark of his former band. The album garnered rave reviews from NPR, No Depression and Newsday. He hit the road to support the album and made his network television debut on NBC's Today in Nashville.
In the Summer of 2020, Mancini flew down to Dial Back Sound in Water Valley MS to begin work on his third album, Killing The Old Ways. The 10 song album, produced by Matt Patton (Drive By Truckers) and Bronson Tew, marks a significant artistic leap forward. The album features contributions from Jay Gonzalez (Drive By Truckers), Jamison Hollister, Schaefer Llana and Horace Willis.
NOTE: THIS IS A BACKYARD SHOW! In case of rain we will move indoors. We won't require masks in the backyard but will need them in case of rain inside the house. Bring your lawn or beach chair and your drinks and snacks and enjoy our award winning garden!
This concert is a private event. It is for friends and friends of friends. We sell tickets in advance to reserve seating as it is limited — we usually sell out. All of the proceeds from the sales of the reserved seating go directly to the artist. Please reserve your seat WELL IN ADVANCE. House concerts are a wonderful grassroots phenomenon! World-class musicians and developing local talent alike perform in the intimacy of private homes and similar nontraditional spaces!