Baltimore's Honey Dewdrops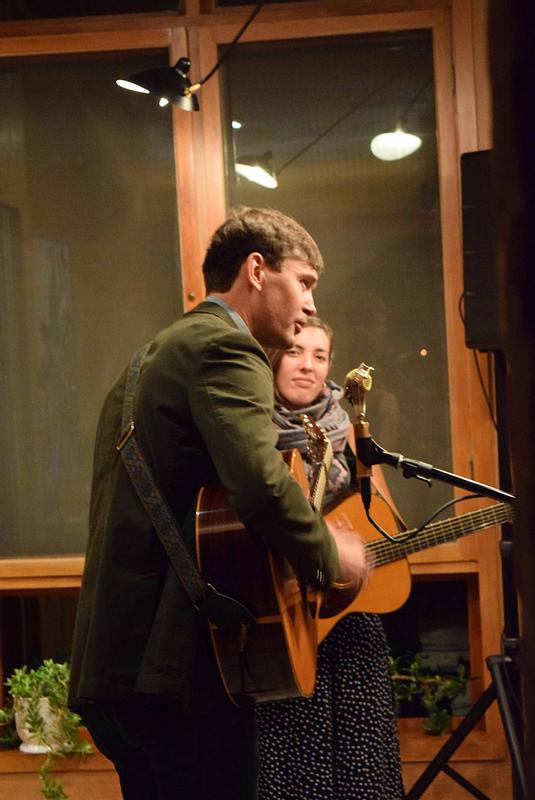 Laura Wortman and Kagey Parrish, The Honey Dewdrops, are celebrating their 9th year of touring full time, having played stages and festivals far and wide in North America and Europe. With tight harmonies and an musical ensemble that includes clawhammer banjo, mandolin and guitars, the effect is to leave listeners with only what matters: the heart of the song and clarity over ornamentation.
After leaving their home base of Virginia and living on the road for 2 years, Laura and Kagey now call Baltimore, Maryland home and
it's where they wrote and recorded their fourth full-length album, Tangled Country, released May 2015. Acoustic Guitar Magazine describes the set of songs as "a handcrafted sound centered on swarming harmonies and acoustic guitars that churn like a paddlewheel and shimmer like heat waves on the highway." And like their stage performance, these songs rock and reel, and then they console you when you come back down.
::: Gallery photographs below by Amir Rahim
This concert is a private event. It is for friends and friends of friends. We sell tickets in advance to reserve seating as it is limited — we usually sell out. All of the proceeds from the sales of the reserved seating go directly to the artist. Please reserve your seat WELL IN ADVANCE. House concerts are a wonderful grassroots phenomenon! World-class musicians and developing local talent alike perform in the intimacy of private homes and similar nontraditional spaces!