Canada's own Queen of Americana - Lynne Hanson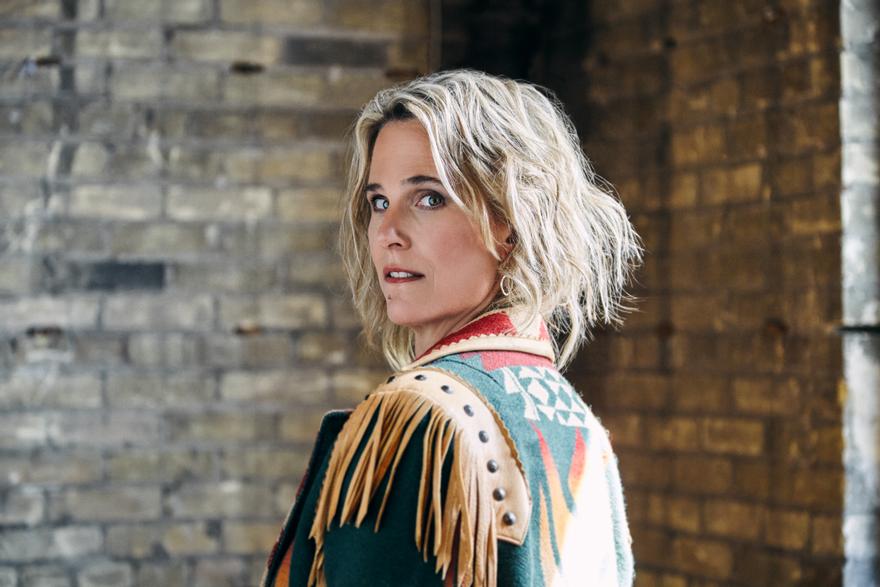 Lynne Hanson's brand of "porch music with a little red dirt" can turn on a dime from a sunshine, blue sky ballad to a full-on thunderstorm of gritty Americana swamp from one song to the next.
She's known for her high-energy, roots guitar driven live performances, whether playing solo or with her band the Good Intentions. A closet stand-up comedian, Lynne often leaves the audience howling with laughter with her between-song-banter.
Lynne is a two-time Canadian Folk Music Award winner, a recipient of the Colleen Peterson Songwriting Award, winner of the Blues and Roots Radio International Song Contest, two-time Folk Music Ontario Song From The Heart Blues Awardwinner, a two-time Indie Acoustic Project Alt-Country album of the year winner, and a two-time Kerrville New Folk finalist.
Lynne has performed in venues and festivals across Canada, parts of the United States, and in Europe, had official showcases in Memphis, TN and Austin TX, has toured in support of Grammy nominated songwriters (Gretchen Peters, Steve Forbert), and opened for guitar legend Albert Lee in the UK and Canada.
This concert is a private event. It is for friends and friends of friends. We sell tickets in advance to reserve seating as it is limited — we usually sell out. All of the proceeds from the sales of the reserved seating go directly to the artist. Please reserve your seat WELL IN ADVANCE. House concerts are a wonderful grassroots phenomenon! World-class musicians and developing local talent alike perform in the intimacy of private homes and similar nontraditional spaces!