Canadian Afro-Indigenous Singer-Songwriter Julian Taylor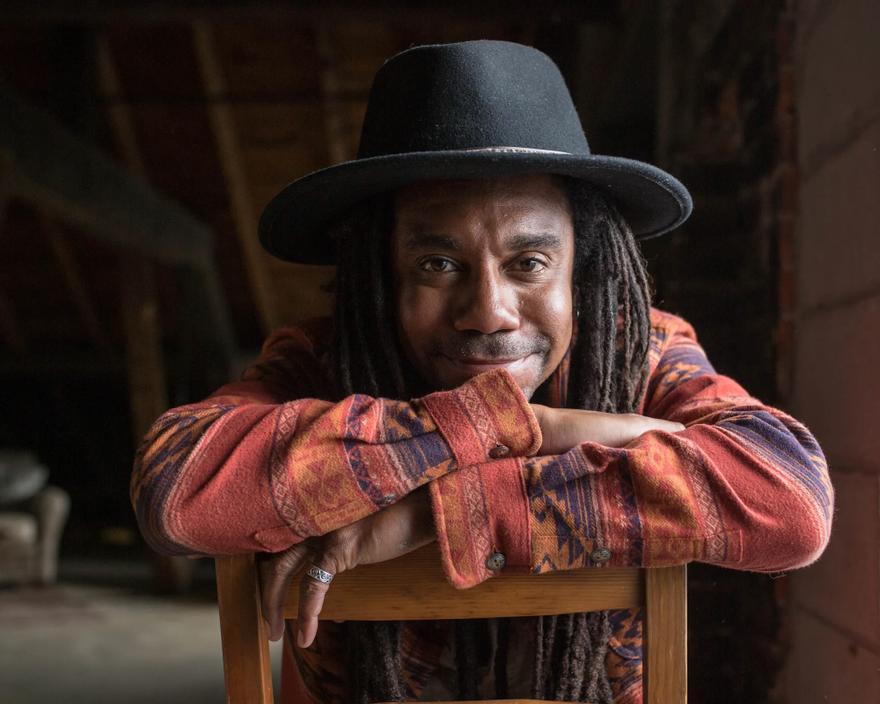 After 25 years in music, building an unimpeachable reputation as a truly independent artist and entrepreneur, Julian Taylor now owns his legacy. From the formative rock of Staggered Crossing to the genre fusion of Julian Taylor Band, and now his revered work as a solo singer-songwriter, Julian owns the right to it all and it couldn't have happened at a better time.

It's rare in this era to see an artist build slowly and reach a new level of widespread acclaim two decades into their career. But Julian's ethos, work ethic, and artistry has always had a timeless quality to it. And so, he's built things slowly in a DIY fashion, withstanding highs and lows along the way, ultimately reaching the peak of his powers with his latest solo work. Fans and critics have noticed, granting Julian the Solo Artist of the Year honour at the Canadian Folk Music Awards (and nomination in the English Songwriter category), plus two Juno Award nominations in 2021, as well as a Polaris Music Prize nomination.
With The Ridge's live-off-the-floor production style and stripped back instrumentation, Taylor's warm voice illuminated the autobiographical lyrics. Going deeper into the personal stories first touched on with Avalanche, Taylor revisited his childhood summers on his grandparents' farm in Maple Ridge, British Columbia, as well as themes of family, personal loss, and growth. Now, on his latest album, Beyond the Reservoir, he explores the next chapter in his life.
Beyond the Reservoir is an album that addresses identity, loss, sadness, hope, and redemption. The themes of resilience, courage, and strength are prevalent in every carefully-chosen lyric. It contains a gentle spiritual thread that runs throughout the album touching on each of the elements like fire, water, air, and earth as they relate to humanity. It is a coming-of-age story and a beautifully-orchestrated successor to The Ridge.
On Beyond the Reservoir, Taylor continues to mine his personal story and identity as a Black man of Mohawk and West Indian roots in a white world and music scene. And yet, with music that knows the perfect balance between sparse and complex, along with the thoughtful directness of his words, which are sung in his distinctive warm and trustworthy voice, Taylor's songs resonate with nearly everyone who listens closely.

Join us for a beautiful evening in the living room with Julian Taylor.
This concert is a private event. It is for friends and friends of friends. We sell tickets in advance to reserve seating as it is limited — we usually sell out. All of the proceeds from the sales of the reserved seating go directly to the artist. Please reserve your seat WELL IN ADVANCE. House concerts are a wonderful grassroots phenomenon! World-class musicians and developing local talent alike perform in the intimacy of private homes and similar nontraditional spaces!