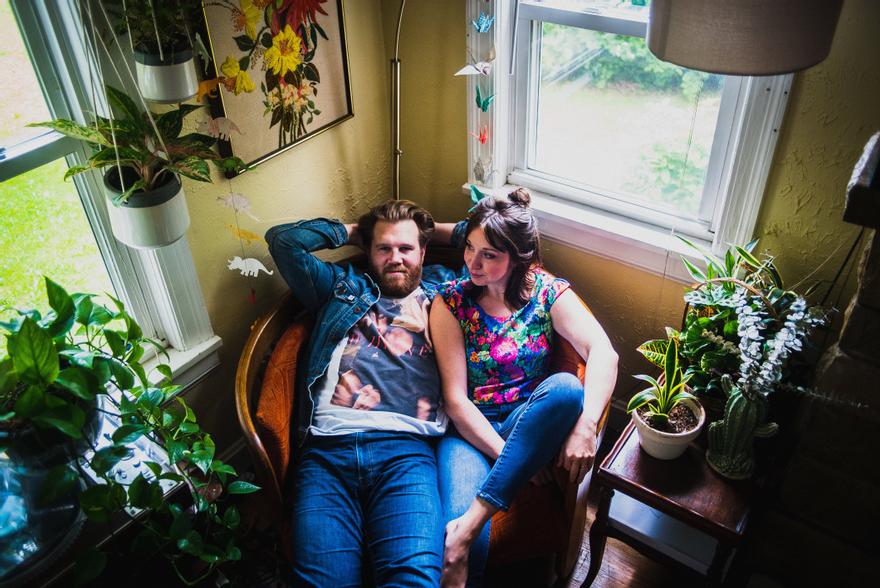 Freddy & Francine (their actual names are Lee Ferris and Bianca Caruso) aren't interested in acting, or genres, or talking or not talking about their relationship. They've done all that. They've even recently left their longtime home of Los Angeles for Nashville. And they've never looked more like themselves.
​Freddy & Francine are full-time musicians, and have released three full-length albums and two EPs — not to mention Ferris's production of an album by award-winning actor William H. Macy (featuring Caruso's vocals), and the duo's collaboration with Dead & Co. keyboardist Jeff Chimenti on the musical direction and casting for 2017's Off-Broadway musical "Red Roses, Green Gold," featuring the music of The Grateful Dead. Keeping truckin', Freddy & Francine plan to release their latest Nashville-recorded EP in September. The six-song "Moonless Night," co-produced by Dan Knobler (Lake Street Dive, Rodney Crowell) finds Freddy & Francine — which has often used full bands on its
recordings — still produced but more intimately portrayed, a sound closer to the duo's live performances. But don't call it folk music. It's too energetic.
​"We're performers. We're not just folk musicians who play and sing mellow songs with little voices ... there's screaming," Caruso said. Don't call it Americana either. They don't wear hats. Besides, Caruso says, "The minute you think one of our songs is an Americana song, it can turn into a retro pop song."
But mostly, Freddy & Francine sounds like Freddy & Francine. It ain't the easiest thing to explain, but it makes sense when you hear it, and finally, it makes sense to the two people who matter most. "I'm really happy with who I am and I'm happy with the life I have," Ferris said. At the end of the day, or road, authenticity is internal. Watch your step.
ALL PROCEEDS WENT TO THE ARTIST.
Tickets were sold out!
---
Some gallery photographs below by guests of the concert.
This concert is a private event. It is for friends and friends of friends. We sell tickets in advance to reserve seating as it is limited — we usually sell out. All of the proceeds from the sales of the reserved seating go directly to the artist. Please reserve your seat WELL IN ADVANCE. House concerts are a wonderful grassroots phenomenon! World-class musicians and developing local talent alike perform in the intimacy of private homes and similar nontraditional spaces!