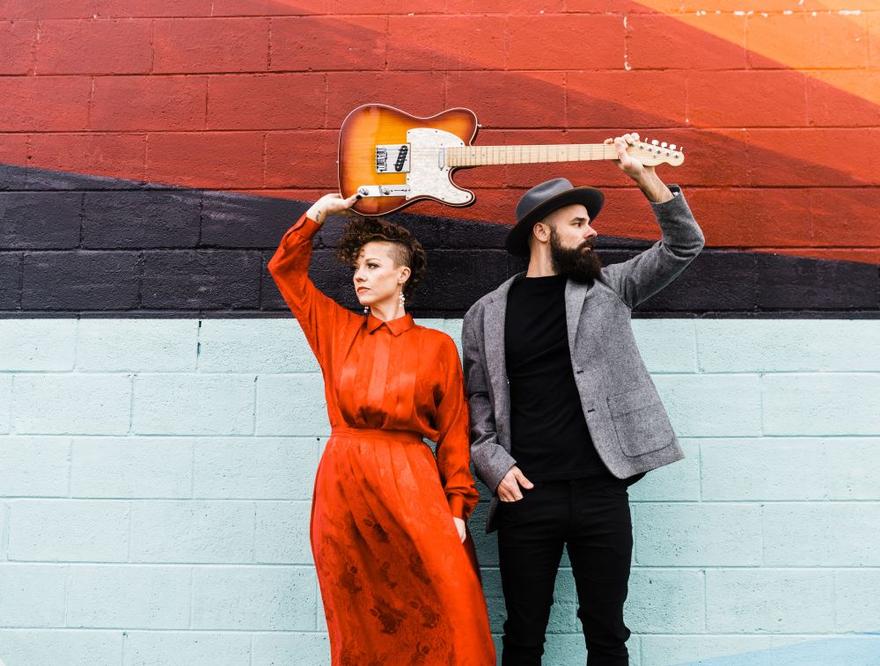 Through a chance encounter in Nashville back in 2006, Benjamin and Kassie Wilson were sure of each other from the start. "Kassie knew she was going to marry me from the first time she saw me…and she was right," Ben gloats. Formerly known as 'My One and Only', the duo has reimagined their "southern-soul," "curious-grit" and emotionally honest lyrics into Goldpine.
Touring since 2016, they have been lessening the gap between music and the audience by disclosing their stories behind the lyrics at every venue along the way. From festivals like 30A Songwriting Festival and Bristol Rhythm & Roots Reunion, to listening rooms throughout the United States, Ben and Kassie have been offering their own brand of raw Americana to audiences large and small. Recent winners of the 2022 Rocky Mountain Songwriter Contest at the Red Lodge Songwriter Festival, and finalists in the Kerrville Folk Fest 2021 New Folk Competition, the duo's bold harmonies are clearly a channel for their highly charged songwriting. Presented the "Discovery Award" in 2018 by acclaimed music critic Robert K. Oermann (Music Row Magazine), Ben and Kassie declared performance as their love-share to the world, and since then, have maintained the love and commitment they put into their show.
This concert is a private event. It is for friends and friends of friends. We sell tickets in advance to reserve seating as it is limited — we usually sell out. All of the proceeds from the sales of the reserved seating go directly to the artist. Please reserve your seat WELL IN ADVANCE. House concerts are a wonderful grassroots phenomenon! World-class musicians and developing local talent alike perform in the intimacy of private homes and similar nontraditional spaces!