Patty Reese & Tony Denikos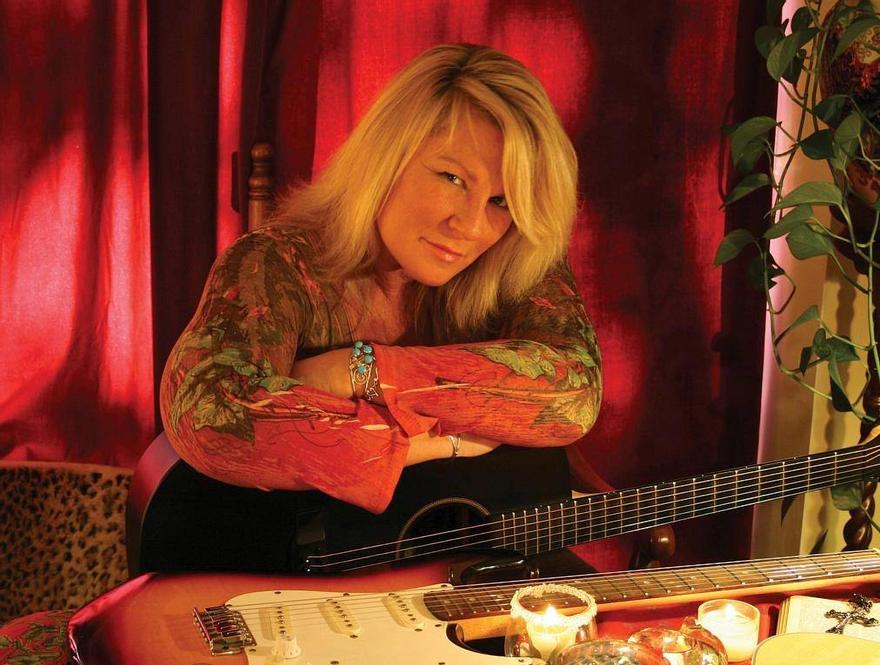 PATTY REESE is a fan favorite and critic's choice in the Mid-Atlantic region and over the years and she's collected enough WAMMIES (Washington Area Music Awards) to fill the a major DC pothole. Awards include Album of the Year, Artist of the Year and Roots Rock Band and Vocalist as well as national songwriting awards.
An acoustic and intimate house concert, rocking the house at the Birchmere, commanding a standing ovation at Maryland's Strathmore Music Hall on the Woodstock tribute, that's where you might have seen Patty Reese and you can be sure she was lighting the place up with uninhibited effervescence. Her strong songwriting, dynamic vocals and solid guitar work make her a powerful solo act — or add in a mega talented band of music vets and lookout below! Comparisons have been made, that Reese claims as influences, including Aretha
Franklin, Janis Joplin and Bob Dylan. Proven a great match up with national Blues and Roots luminaries, Patty has supported many including Beth Hart, Delbert McClinton, Tab Benoit, Jimmie Vaughan and Dr John.
TONY DENIKOS is well known to friends of the Sevareid House and my friends in general. He was one of the inspirations for and helped to launch the Concerts at the Sevareid House series. He is an award-winning local singer songwriter He produces modern Americana with deep roots. His songs are witty, sometimes cutting but purposeful and reflective. His authentic voice will drive the stories straight to your heart. We are pleased to welcome back Tony back to the Sevareid House.
Photo gallery by Amir Rahim
This concert is a private event. It is for friends and friends of friends. We sell tickets in advance to reserve seating as it is limited — we usually sell out. All of the proceeds from the sales of the reserved seating go directly to the artist. Please reserve your seat WELL IN ADVANCE. House concerts are a wonderful grassroots phenomenon! World-class musicians and developing local talent alike perform in the intimacy of private homes and similar nontraditional spaces!