Richmond's Progressive Folk Band Palmyra In The Backyard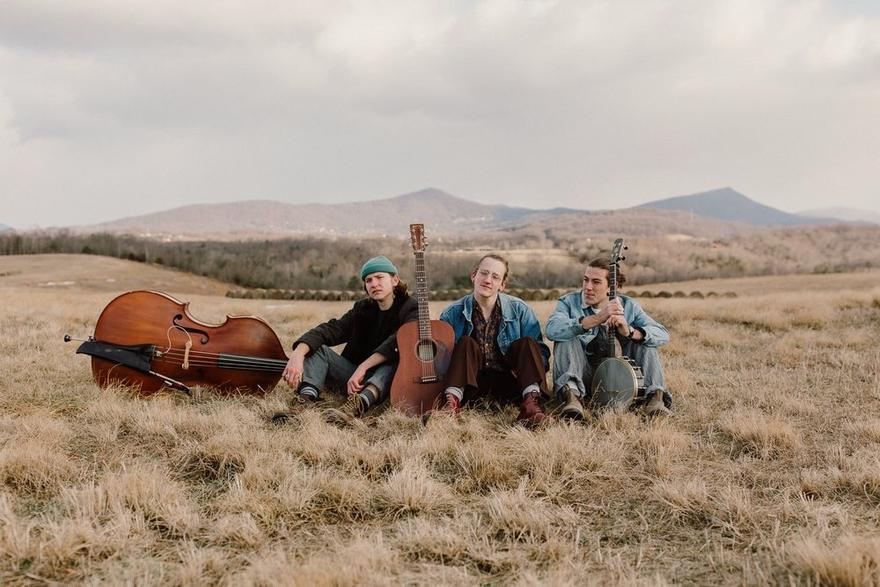 Established in the Shenandoah Valley, Palmyra's set explores the fusion of traditional folk string instruments, three part harmonies and foot percussion. The trio captures the collective spirit of three Virginia natives, Teddy (he/him), Manoa (he/him), and Sasha (they/them), often described as a distant cousin of the progressive folk band, Punch Brothers, mixed with elements of Oliver Wood or the Avett Brothers. Palmyra's songs are intimate and contemplative, with arrangements that allow them to create the illusion of a full, larger-than-three ensemble. The trio's sound is a nod to Appalachia and Midwestern Americana, apparent through their stirring craftsmanship and dedication to a folk-driven, innovative experience throughout each live performance.
In 2022, Palmyra made their Newport Folk Festival debut, were named the FloydFest 2022 On The Rise Winner, and performed over 150 tour dates on acclaimed stages up and down the east coast, including a support tour with national headlining act, Illiterate Light. They are currently working on writing and recording music in their new home of Richmond, VA and will be touring all of 2023.
This concert is a private event. It is for friends and friends of friends. We sell tickets in advance to reserve seating as it is limited — we usually sell out. All of the proceeds from the sales of the reserved seating go directly to the artist. Please reserve your seat WELL IN ADVANCE. House concerts are a wonderful grassroots phenomenon! World-class musicians and developing local talent alike perform in the intimacy of private homes and similar nontraditional spaces!