Ryanhood and Oliver The Crow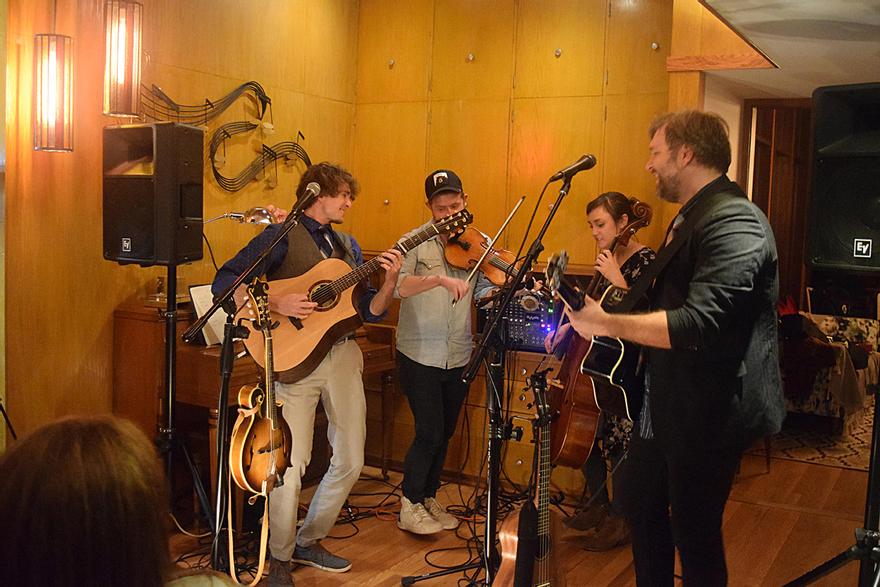 Ryanhood
"As per usual, Green and Hood expertly weave pop-sensible tracks that ride the alternative folk wave straight into a medley of musical influences. From a clap-along opener on through the incredible rock-leaning guitar showcase that is 'Welcome You Into My Head' and the sweet, unrequited vocal-centric closing number, it's another compelling installment from the Tucsonans."
- PopMatters
"The pair create indie folk with a bit of bounce, but don't let the feel-good attitude in the music distract you from the seriously dexterous guitar work."
- YabYumWest
"There were touches of the magic that Paul Simon and Art Garfunkel capture so flawlessly."
- Raleigh Music
Named 'Best Group/Duo' in the 2014 International Acoustic Music Awards, acoustic-duo Ryanhood got their first break more than a decade ago as street-performers at Boston's Quincy Market. It was there that they were spotted by a college booking agent and thrust into the college touring scene, where Campus Activities Magazine would name them "one of the most requested acts by college buyers all across the country." They've since gone on to perform more than 800 shows in 45 U.S. states over the past decade and have shared stages with Jason Mraz, Matt Nathanson, Train, and many more.
Oliver The Crow
Opening for Ryanhood, Kaitlyn Raitz (cello, vocals) and Ben Plotnick (fiddle, vocals) have been making folk music for the majority of their lives. Though they've only started playing Folk, Bluegrass, Appalachian and Stringband music together this past year, they have a combined musical resume that speaks to a lifetime of dedication to these styles and more.
Individually, they've made their respective marks playing with countless artists across North America. From Jazz, to Country, to Classical, and everywhere in between, they've appeared on dozens upon dozens of professional albums.
---
Gallery photographs below by Amir Rahim
This concert is a private event. It is for friends and friends of friends. We sell tickets in advance to reserve seating as it is limited — we usually sell out. All of the proceeds from the sales of the reserved seating go directly to the artist. Please reserve your seat WELL IN ADVANCE. House concerts are a wonderful grassroots phenomenon! World-class musicians and developing local talent alike perform in the intimacy of private homes and similar nontraditional spaces!