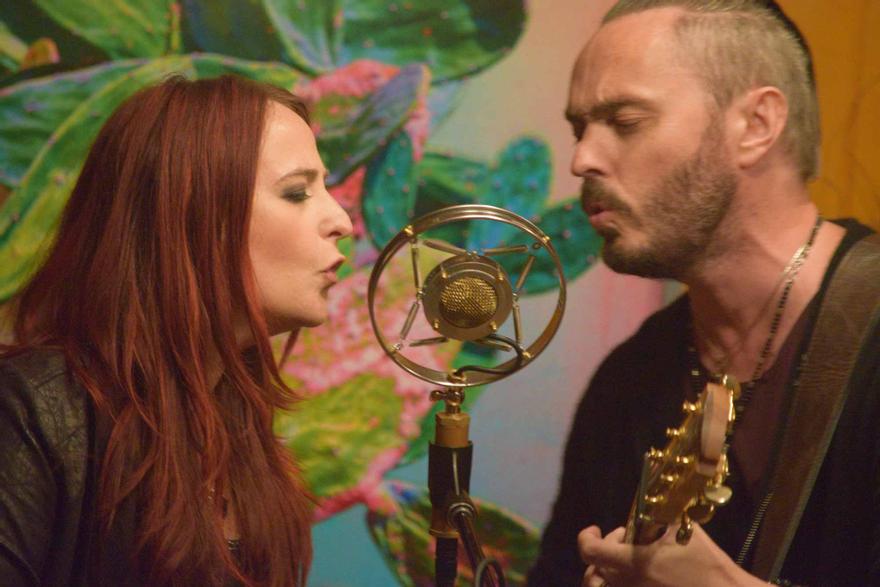 The ability to write songs that are both modern and ancient is a rare thing. The product of an arcane art of weaving in traditional influences so thoroughly that they become the warp and weft of fresh creations.
The Black Feathers, made up of Ray Hughes and Sian Chandler, are two such talents. They first became aware of the magic between them while collaborating on several musical projects, becoming The Black Feathers and life partners in 2012.
Americana, Folk, and Acoustic Indie Rock sensibilities coexist comfortably in their musical world, with Hughes' guitar work buoying the kind of harmonies often only heard in family bands.
It's been an incredible couple of years for the The Black Feathers.
Their debut album was met with critical acclaim and broke into the Top 10 in the iTunes Country Chart and the Official UK Americana Chart. A live album recorded at The Convent in Stroud has also just been released and very well received.
Tours in the UK, as well as an Irish tour supporting Eddi Reader, have kept Sian and Ray busy. They could easily rest on their laurels, but instead have been spending their downtime working on new material to be released in 2018.
This concert is a private event. It is for friends and friends of friends. We sell tickets in advance to reserve seating as it is limited — we usually sell out. All of the proceeds from the sales of the reserved seating go directly to the artist. Please reserve your seat WELL IN ADVANCE. House concerts are a wonderful grassroots phenomenon! World-class musicians and developing local talent alike perform in the intimacy of private homes and similar nontraditional spaces!