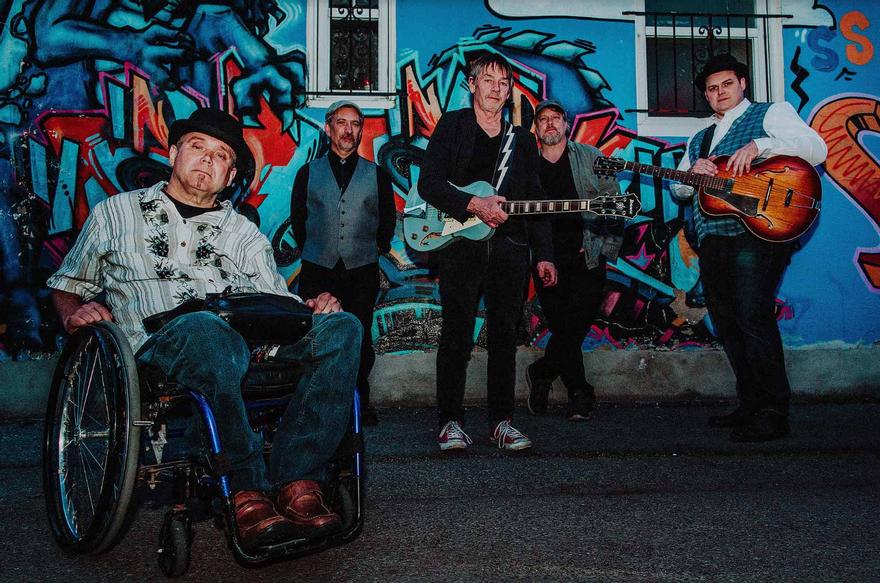 WHO DOESN'T LOVE BRUNCH?! We are VERY EXCITED about the Concerts at the Sevareid House series opener. We first saw them 2 years ago at the Northeastern Folk Alliance (NERFA) and then again, last year, at Howard County's great house concert series - The Historic Cooper's House. The Durham County Poets earned an International Folk Alliance formal showcase selection this year. We're so lucky to finally land a date with these guys - they are SO MUCH FUN! We'll provide a main egg dish, fruit salad, yogurt, coffee and juices. BYOB (mimosas?) and a dish to share. Doors at 11:30. Show at 1 pm.
WHO DOESN'T LOVE THE BLUES?! The Durham County Poets are a lively and soulful group, who write and perform an eclectic blend of blues and folk, with tinges of gospel and swing tossed in for good measure. They are five seasoned musicians, all of whom are songwriters, who work together individually and collaboratively in composing their music. Delving into a variety of styles and genres, their musical influences include a broad range of artists.
From The Band to James Taylor, Muddy Waters to Dire Straits...They have managed to put it all together to create their own musical style. The obvious joie de vivre expressed while performing together is reflected in the good-time feel that the band creates, which has been captivating their audiences consistently since their inception in 2011. Fronted by Kevin Harvey, a self proclaimed blues crooner on lead vocals, The Durham County Poets also feature David Whyte on electric guitars and vocals, Neil Elsmore on guitars and vocals, Carl Rufh on double bass and vocals and Rob Couture (formerly of The Echo Hunters) on drums and percussion. Popular at music festivals and venues across eastern Canada, the band is branching more and more into the U.S. market, with more bookings up-coming in 2019. This fall, The DCP will release a new album dedicated to the blues. Join us for a fun, community building event in celebration of friends and great music!
This concert is a private event. It is for friends and friends of friends. We sell tickets in advance to reserve seating as it is limited — we usually sell out. All of the proceeds from the sales of the reserved seating go directly to the artist. Please reserve your seat WELL IN ADVANCE. House concerts are a wonderful grassroots phenomenon! World-class musicians and developing local talent alike perform in the intimacy of private homes and similar nontraditional spaces!