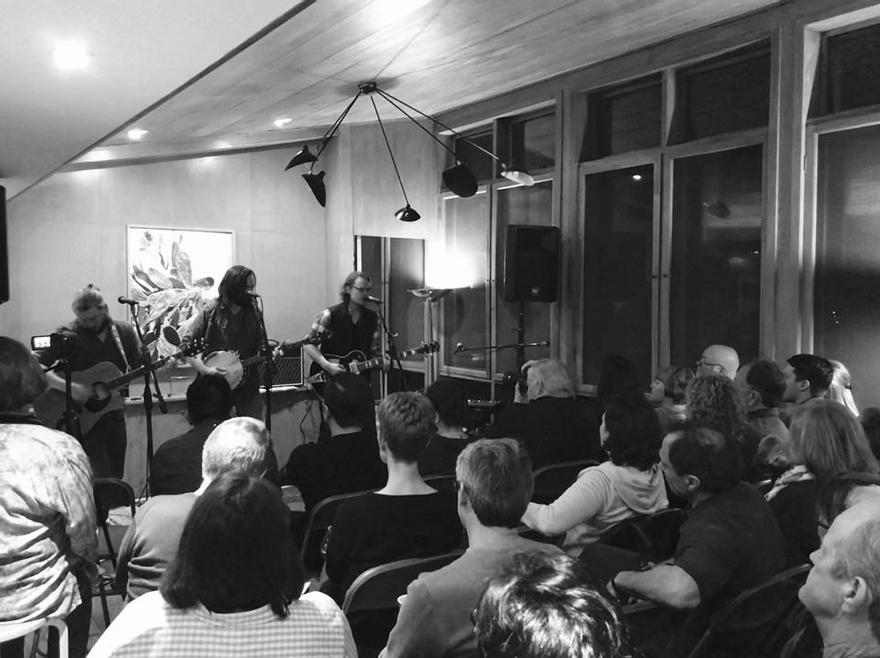 The End of America is a band of friends, singers and travelers who blend three-part harmony with rock and Americana. The Philadelphia-based outfit masters a style that resonates with fans of Ryan Adams, CSNY and Dawes.
All frontmen of previous bands, Brendon Thomas, James Downes and Trevor Leonard met on tour in 2005. They went on to form a trio that highlights their vocal chemistry and captures the raw honesty of their performances. TEOA recently released their debut LP (self-titled), a follow-up to their previous EPs, Shakey and Steep Bay.
The new album was written in the wake of a series of close calls: one involving a van accident on tour, and the other when drummer Jarrod Pedone was involved in a hit-and-run that left him in a coma for months. Fortunately the band walked away unscathed, and Jarrod made a stunning recovery. The following winter all members relocated to Philadelphia to write and hone their new sound.
Joining forces with longtime friend and engineer Dave Downham in the producers chair, the band tracked 11 new songs at nearby Gradwell House Recordings in Haddon Heights, NJ.
With the album released, the band is gearing up for a full year of touring. Anyone who has seen TEOA can attest to their powerful harmonies and stage presence.
The End of America has performed at SXSW, Savannah Stopover and the Baltimore Folk Fest. They have shared the stage with Larry Campbell, David Bromberg, Gary Louris (The Jayhawks), Simone Felice (The Felice Brothers) and joined Beck in Los Angeles to perform for his Song Reader sheet music release show. The trio's appearance at the show aired live on KCRW and received praise from Spin, Filter and The Hollywood Reporter.
This concert is a private event. It is for friends and friends of friends. We sell tickets in advance to reserve seating as it is limited — we usually sell out. All of the proceeds from the sales of the reserved seating go directly to the artist. Please reserve your seat WELL IN ADVANCE. House concerts are a wonderful grassroots phenomenon! World-class musicians and developing local talent alike perform in the intimacy of private homes and similar nontraditional spaces!